Our Facility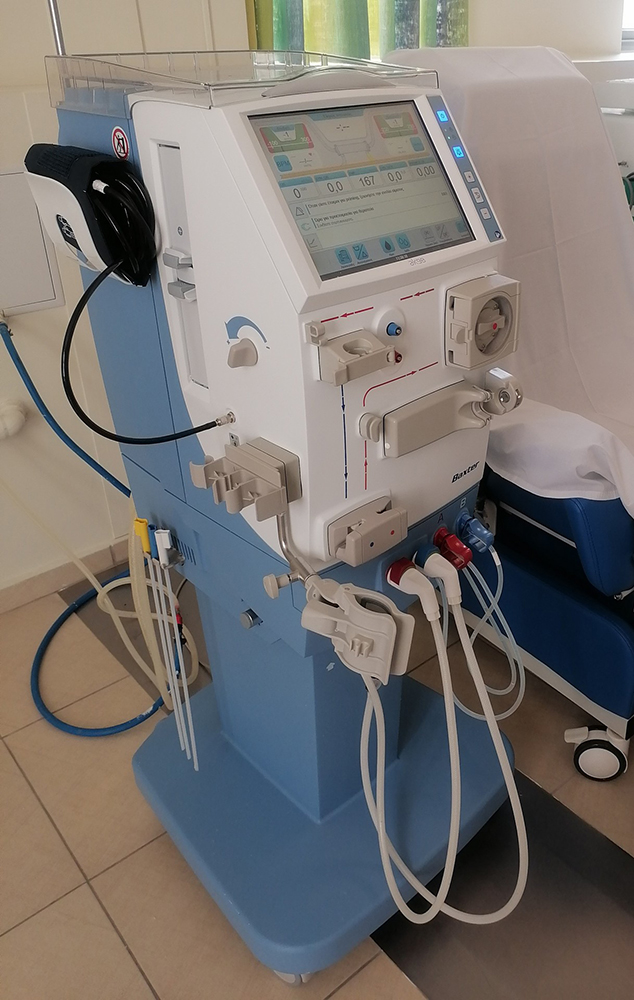 Olympion Dialysis Centre is a part of advanced clinic and provides modern renal facility. Easy to reach by public transportation or by car offers free parking.
The facility which accommodates in the lower level serves local and foreign patients visiting the city of Patras. The reception, waiting room and dialysis rooms are situated on the ground floor offering natural light and all technical amenities and facilities for the patients.
The technical equipment is provided by Baxter Company specialized in high-end technical support for the renal treatment.
Our friendly multilingual team, experienced nephrologists and the administrative staff that coordinate your dialysis before and during your stay will be pleased to assist you before your arrival and welcome you at the unit.