Services
At Olympion Dialysis Centre our mission is to provide kidney disease patients with personalized care and quality dialysis treatment. We are committed to ensuring that each patient in our centre is confident in their therapy choice and kidney dialysis treatments.
We offer several dialysis treatment options which include hemodialysis and on-line hemodiafiltration using the Baxter technical equipment.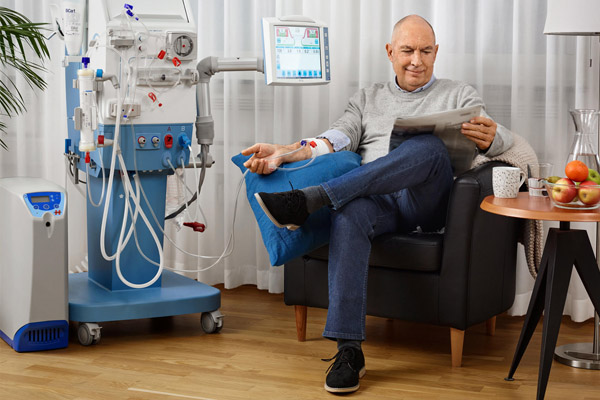 Benefits:

Water treatment with double reverse osmosis.

Ability for On Line hemodiafiltration.

Great variety of dialyzer membranes and surfaces, Low & High Flux dialyzers.

Wide variety of needles (fistula needles) for painless puncture.

State of the art hemodialysis water quality control systems.

Power generator for energy autonomy Unit.

Electro-mechanical beds.

Ambulance for safe transfer of high risk patients.

Department of resuscitation for emergencies.

Complete ultrasound check for genitourinary system, upper and lower urinary.

Control by Ultrasound Doppler of the vascular network.

Urine sediment test.

Contract with the National Social Security Organism (EOPYY).

Collaboration with doctors of other specialties (Cardiologist, Pulmonologist, Radiologist, Microbiologist).

Full and immediate treatment of vascular access problems (fistula, indwelling catheter) in cooperation with the departments of interventional radiology and vascular surgery clinic at Rio University Hospital.

Monthly lab testing and daily per-need lab test required.

Free Wi-Fi for patients and attendants.

Comfortable lobby with TV.

TV sets in the hemodialysis hall with headphones for each patient.

Latest technology air conditioning and air exchange systems in dialysis halls.

Car for transferring patients to and from the Unit.
In our ultra-modern units the renal patients enjoy all our state-of-the-art benefits and conforts that will ensure both them and their families a safe and pleasant stay.