Our Facility
Olympion Dialysis Centre on the Peninsula of Peloponnese is located in Amaliada. It is a modern renal facility that can easily be reached from all the hotels located along the beautiful beach of Peloponnese. The modern equipped unit welcomes local and international patients for dialysis treatments since 2017.
This adapted and renovated building is located at the main road of Amaliada and offers parking space when reaching the unit by car.
The facility accommodates in the lower floor the reception, treatment and waiting room as well as doctor offices and administrative facility. The Dialysis rooms offer natural light and have all technical amenities and facilities for the patients.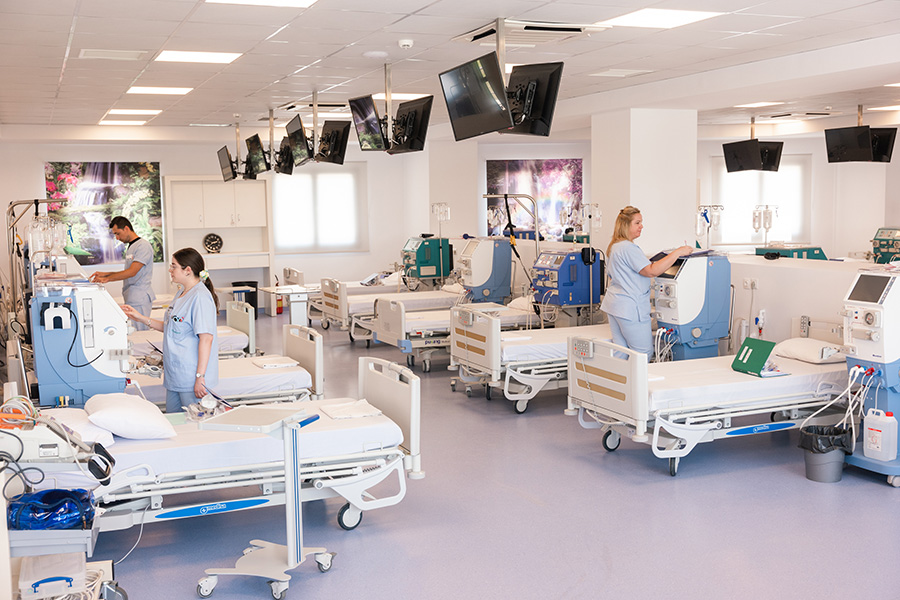 The technical equipment is provided by Baxter Company specialized in high-end technical support for the renal treatment.
The friendly team at Amailida Dialysis Centre speak different languages and takes care of holiday patient safety and comfort during the treatment. The medical team is supervised by the medical Director and makes sure that the treatment is provided under highest medical standards to guarantee the safety of treatment for the patients.
Before arrival to the holiday destination the administrative team member will guide and coordinate the treatments along with the needed medical reports in order to guarantee a safe treatment at the unit.