Our Unit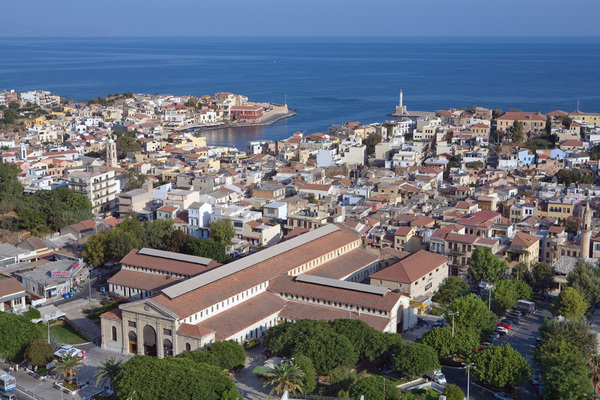 Welcome to the beautiful Chania in Crete!
The island of Crete is the largest island in Greece and characterized by wild natural beauty and thousands of years of culture as well as history and exquisite cuisine variety.
Cretan hospitality will be unforgettable!
The city of Chania is one of the most popular destinations in Crete. The old town of Chania with its world-renowned Venetian lighthouse, the aristocratic suburb of Halepa, the Tabakaria (centre for leather production), the Neoria (arsenal) and Kum Kapi, teeming with bars, cafes, restaurants and elegant hotels are only few attractions of the city.
Two floor, modern building located in a site street at the edge of Chania Town. Easy to reach with free parking available.
We offer several dialysis treatment options which include hemodialysis and on-line hemodiafiltration using the Baxter technical equipment.
Private TVs with international channels are available for each patient with dedicated headset. Free Wi-Fi. During the treatment we serve sandwiches and juices to the patients. Free Coffee and tea can be requested at any time.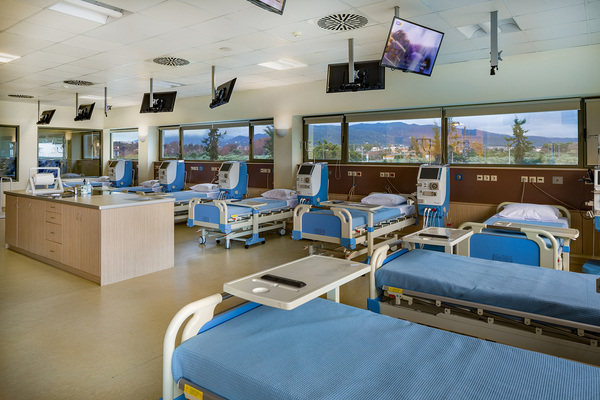 Benefits

Free coffee & tea

Snack

TV with international channels available

individual head phones

Free WiFi
Our units are equipped with Baxter's technical equipment.
Baxter has a longstanding commitment to research and development, with a rich history of medical firsts, from the first commercially manufactured IV solutions to the first portable kidney dialysis machine, and many more. Baxter continually pursues breakthrough technologies through its own research, collaborations, and partnerships around the world.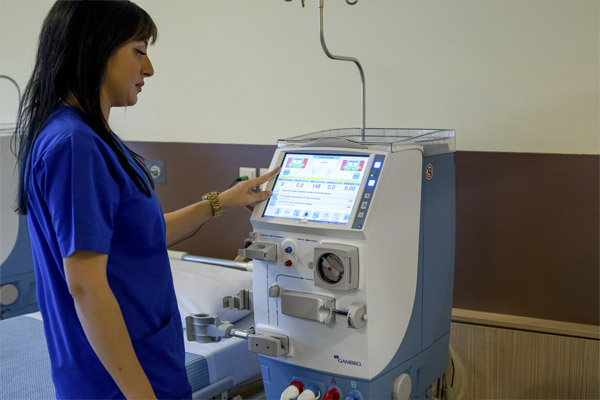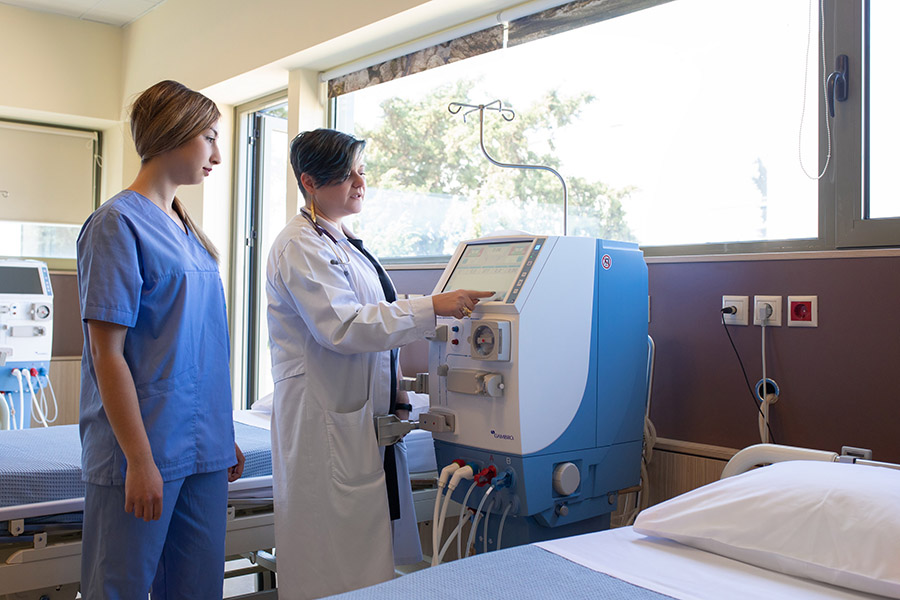 Our friendly multilingual team, experienced nephrologists and the administrative staff that coordinate your dialysis before and during your stay will be pleased to assist you before your arrival and welcome you at the unit.
Our unit offers ambulance transport from your accommodation to our facility. Transportation from the hotels around the city of Chania can easily be arranged contacting the unit's staff.
In addition, we provide all patients with the possibility of immediate transfer to the nearest hospital in case of emergency. To receive transportation rates, please send us your hotel name or holiday accommodation. Our team will be happy to assist you in organizing transportation to and from our unit.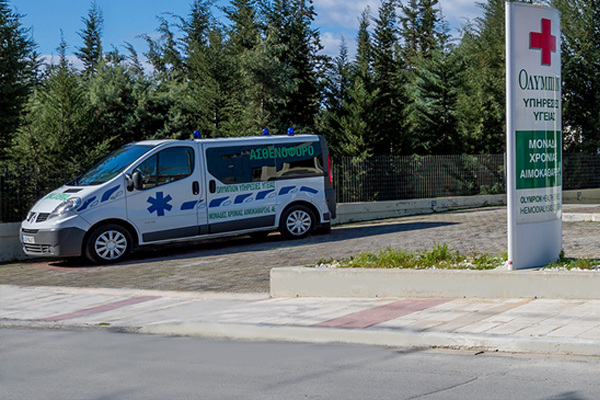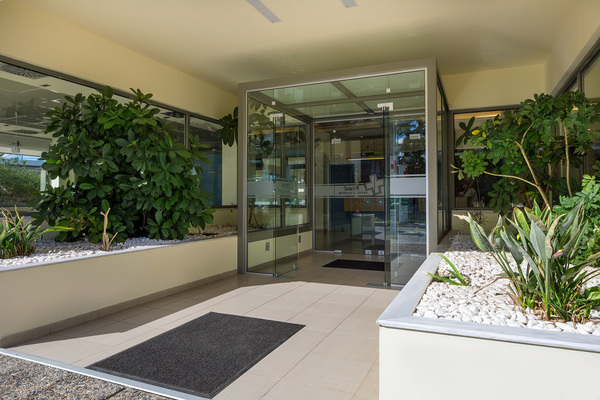 In order to secure you treatment at our unit in Crete, the patient needs to get in contact with us minimum three month before planning the vacation in Crete. The appointment will be reserved for the patient and only after the review of medical files by our nephrologist, the final confirmation and treatments times will be confirmed.
Email: dialysischania@olympion-group.com
Telephone: +30 2821601331